Queen Ronnell Bey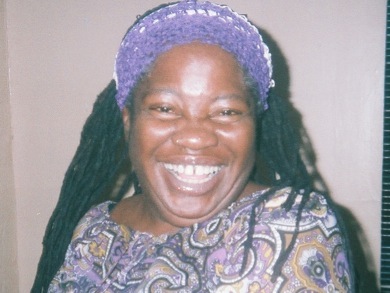 Ronnell Bey
Grand Mother. Groove Maker.
When Ronnell Bey was introduced at Cecil's Jazz Club in West Orange, NJ, owner Cecil Brooks III said she was one of the best singers in the world. We are very proud to have our local diva of these times bring her talents to Rosebush. We plan to have Queen Ronnell Bey bless the mic with the Radical Revolution while helping her create a new jazz group in the near future. Watch for Ronnell to be wearing the Sherry Sheath dress. Watch for her dancing and acting skills. And watch for her granddaughter to maybe do some singing too; she already sounds like she is going to do a lil sum-sum. Want to hire Ronnell Bey and her band for a jazz performance? Click on Contact Us and let us know.
Age: Timeless

Birthday: August 3

College: Rutgers University, B.A.

Major: Theater Arts & Speech

Favorite Book: The Spook Who Sat By The Door by Sam Greenlee

Favorite singers: My Uncle Andy Bey & Aunts Salome and Geraldine

Favorite Food: All of 'em

Favorite Quote: (not for tender ears)

My other favorite artists

1.Sarah Vaughan

2.Max Roach

3.Sekou Sundiata

My favorite links

Strategy #1
Craig "Mista Rhythim" Mithcell
Chris "Bassiee" Wall
Rani Sar
Ralph Sanders
Professor Baya
Walter "The Wizard" Gilmore
Ernest Cooper
Chris Jackson
Jawaad Muhammad El-Bey